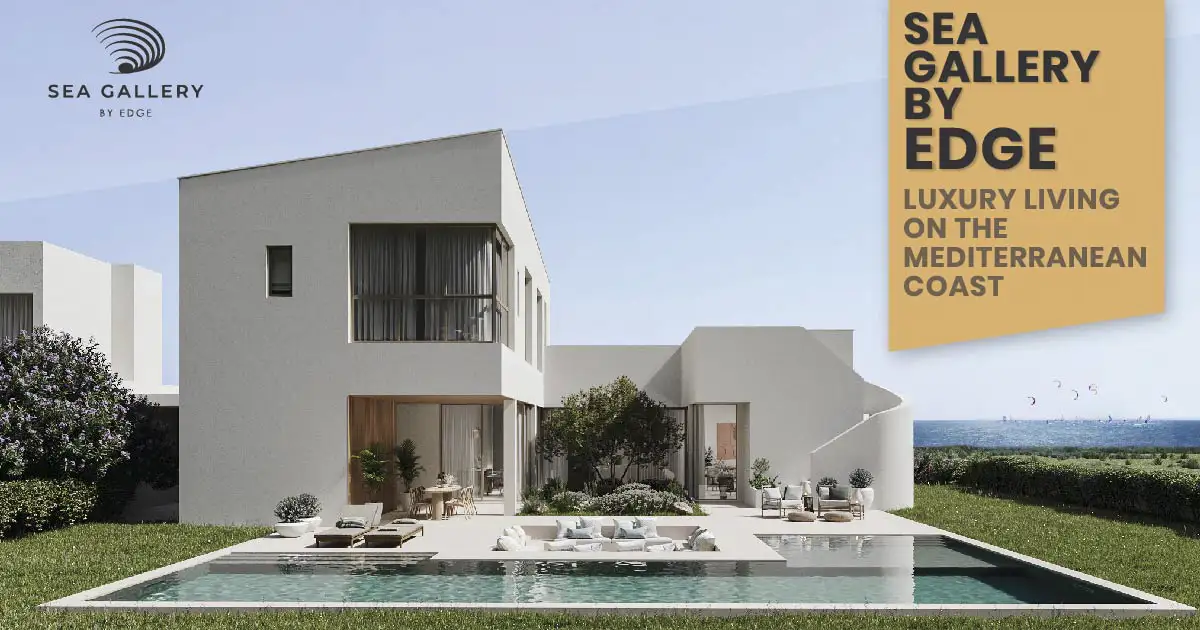 Sea Gallery by Edge: Luxury Living on the Mediterranean Coast
Sea Gallery by Edge is a new and exciting development located in the picturesque area of Pervolia. This stunning collection of 43 luxurious villas is the latest addition to Edge Development's impressive portfolio. The development has been thoughtfully designed to take advantage of its stunning location overlooking the Mediterranean Sea.
One of the most striking features of Sea Gallery by Edge is its simple yet luxurious design. Edge Development has drawn inspiration from the natural environment, creating a harmonious blend of contemporary architecture and natural beauty. The result is a collection of villas that exude a sense of tranquillity and sophistication, offering a perfect retreat from the hustle and bustle of daily life.
Whether you are looking for a vacation home or a permanent residence, Sea Gallery by Edge is an excellent investment opportunity. The villas have been designed with your comfort and convenience in mind, featuring spacious living areas, modern amenities, and top-of-the-line finishes. Each villa is unique, offering a variety of layouts and styles to suit your individual taste and preferences.
One of the standout features of Sea Gallery by Edge is its location. The area is also known for its beautiful beaches, including Faros Beach and Pervolia Beach, which attract visitors and locals alike for swimming, sunbathing, and other water-based activities. The village is also known for its traditional Cypriot architecture, which includes narrow streets that are perfect for a leisurely stroll day or night, as many visitors enjoy exploring the village on foot and taking in the local sights and sounds. Additionally, Pervolia is home to several restaurants and tavernas that serve up traditional Cypriot cuisine, as well as bars and cafes for entertainment.
In conclusion, Sea Gallery by Edge is a unique and exciting addition to the Edge Development portfolio. The collection of villas offers a rare combination of location, luxury, and convenience, making it an ideal investment opportunity for those seeking a vacation home or permanent residence. If you are looking for a peaceful and stylish retreat by the sea, Sea Gallery by Edge is the perfect choice.