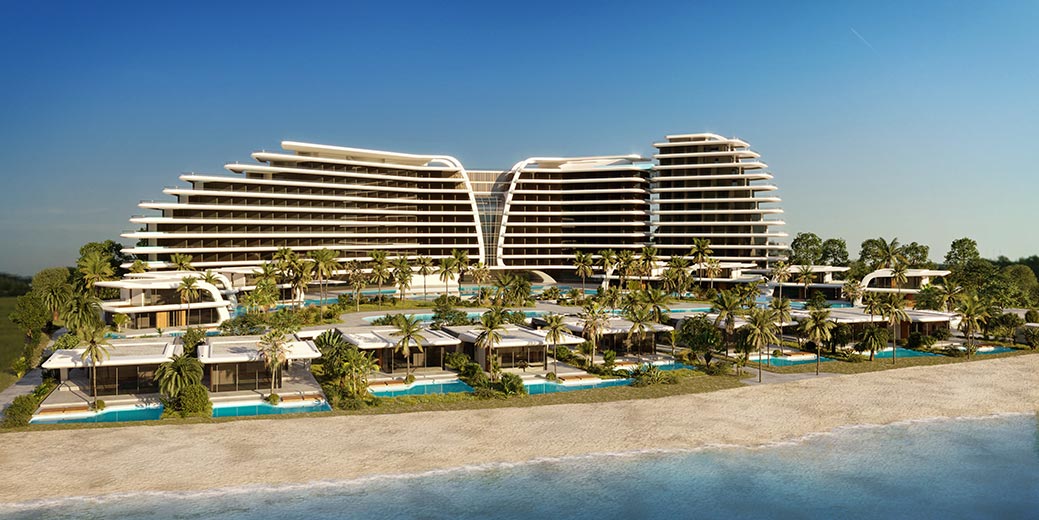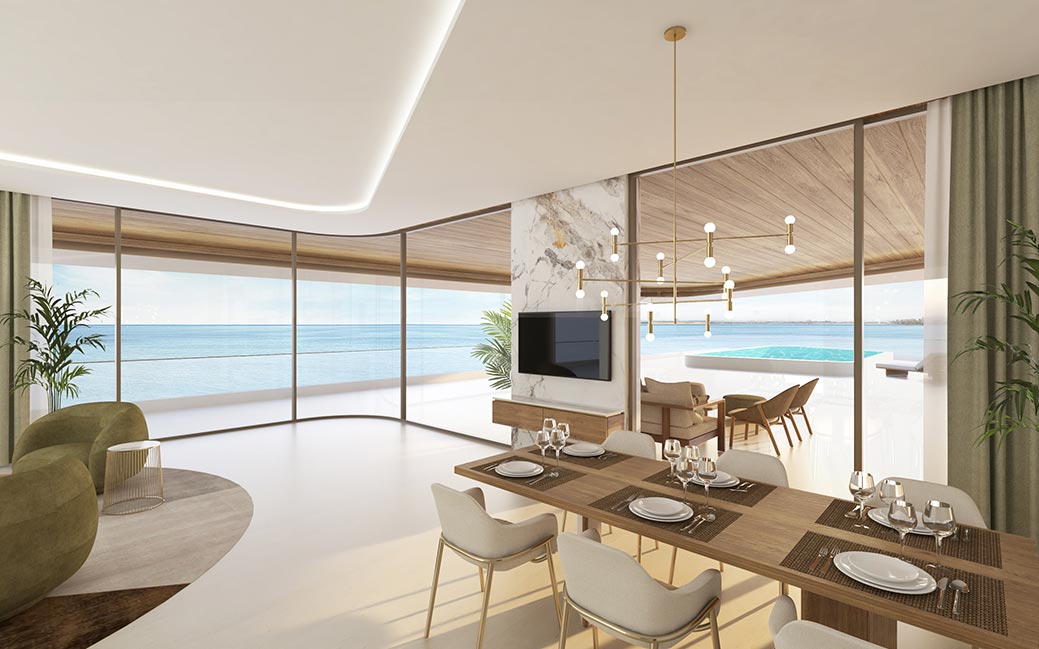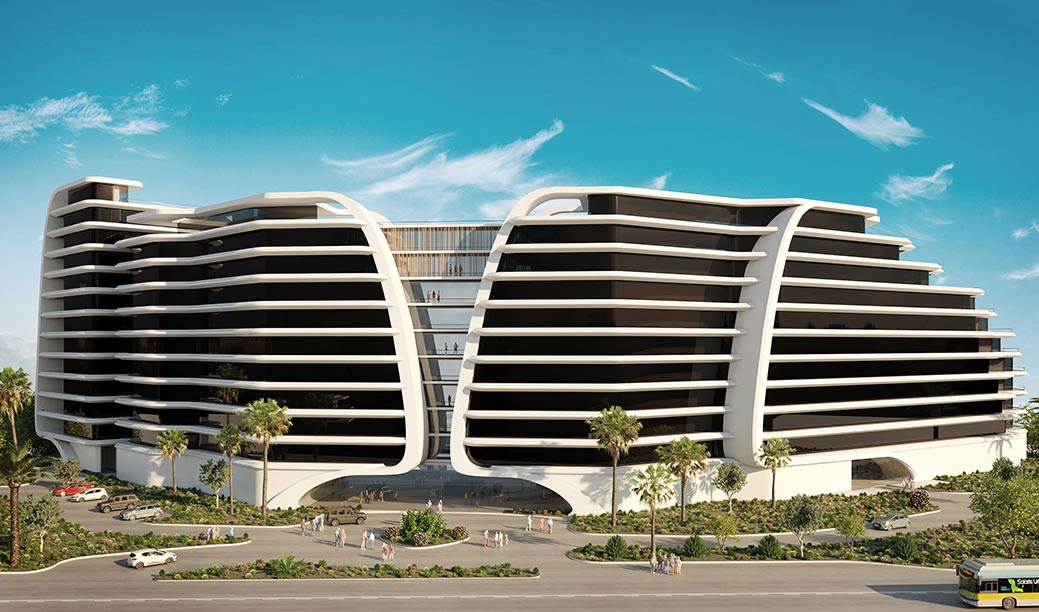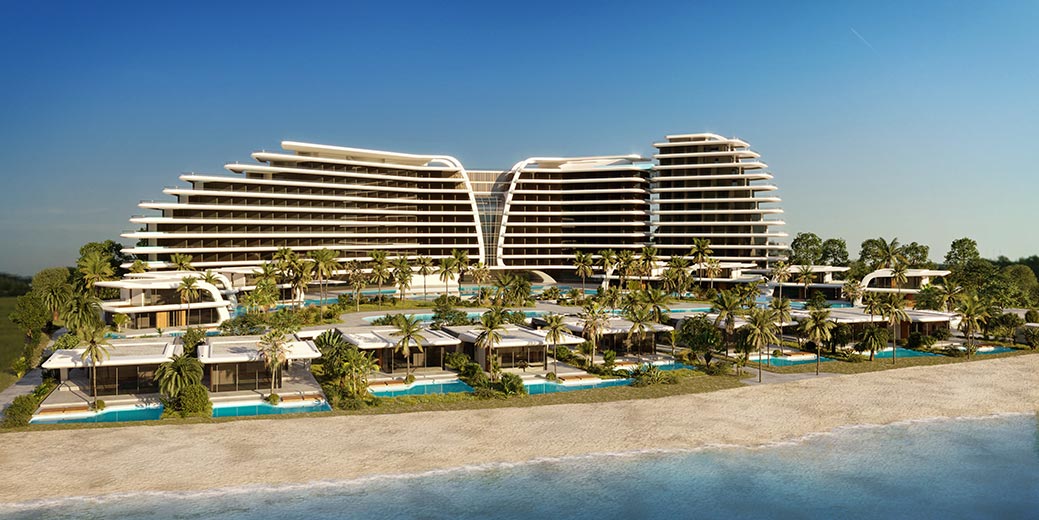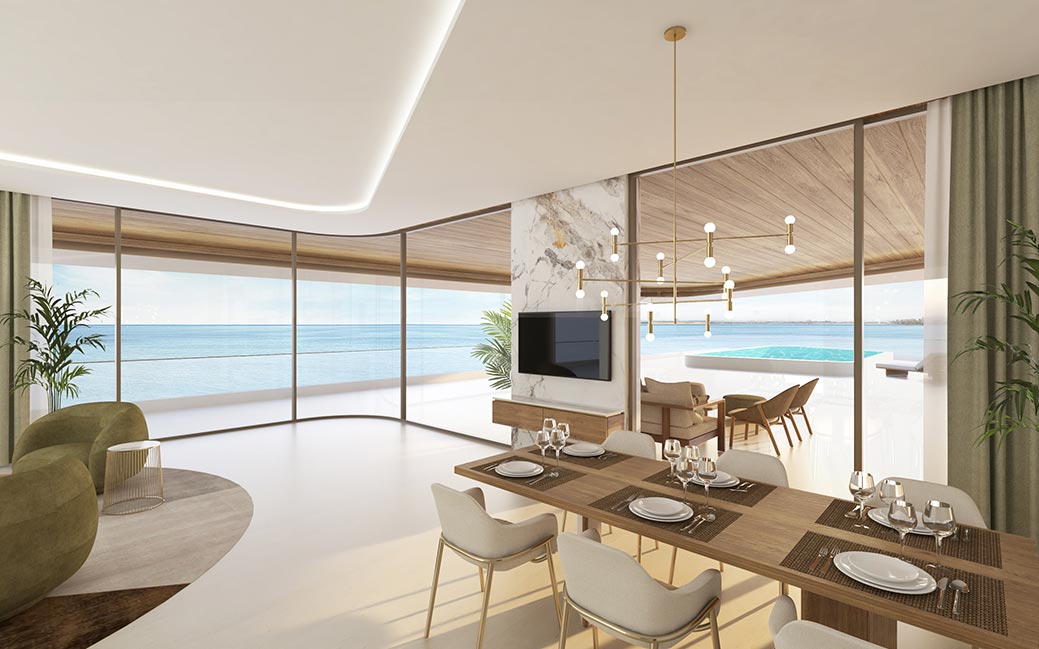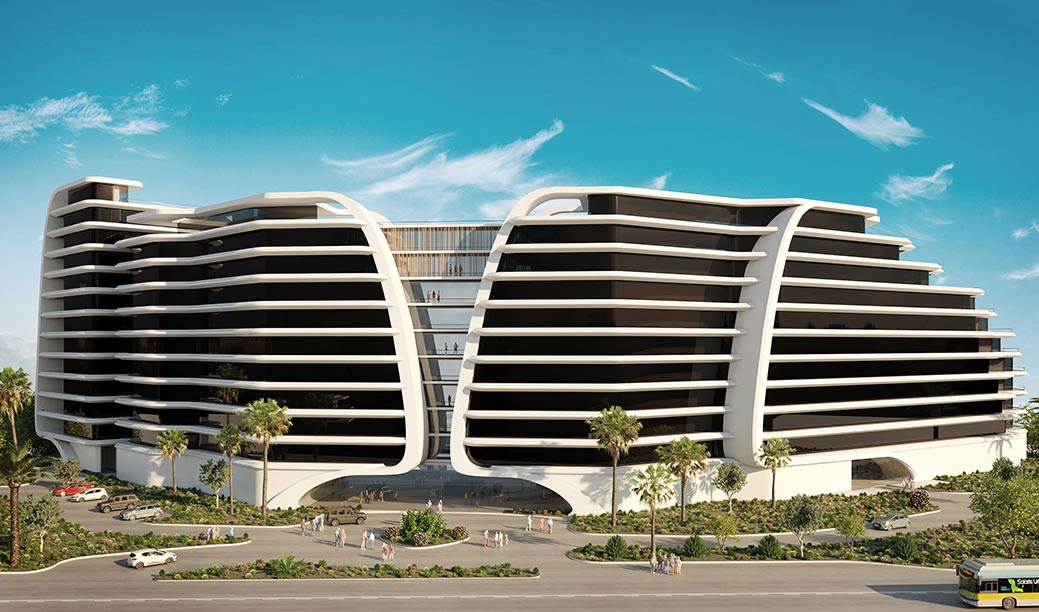 The site is situated at the costal front of the sea at the area of Pyla in Larnaca. Due to the site's nature, our proposal was based using the concept of the sea, water, waves, air, wind and furthermore the idea of ships, yachts and sailing. The project development was organized into 3 zones, and positioned towards the sea views, making sure that all guests rooms, apartments and villas overlooked the sea.
The ship shaped inspired hotel has 9 floors. At the last two floors there are residential flats and penthouses. On the top of the hotel there is a roof garden with a restaurant, a bar and a pool, partially cantilevered to the void. All the rooms and suites of the hotel have an almost 270-degree view of the sea. The villas in front are positioned in a lower level in order to leave all main spaces and pools of the hotel with unobstructed views.
At the basement, there is a big conference center and a spa health center with a court under the landscape. Under the building there are all auxiliary services. The main kitchen, storage areas, laundry spaces served by an adequate supplies court. The extended garage space serves all the complex in a way to easily access all the different residential and hotel units in order that all cars remain underground, letting the circulation over only for pedestrians, creating a calm sanctuary.
More Info Soon
More Info Soon