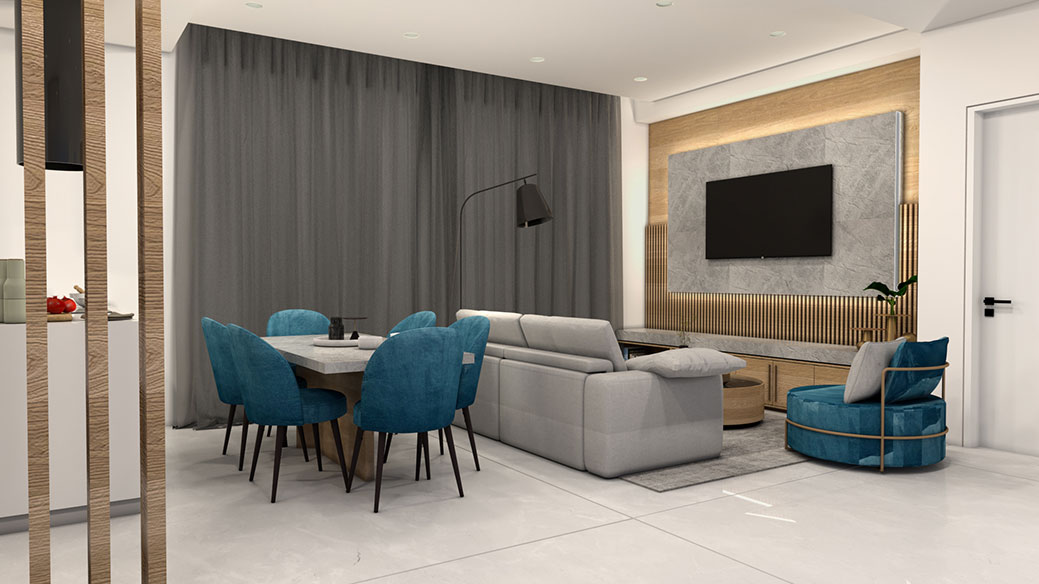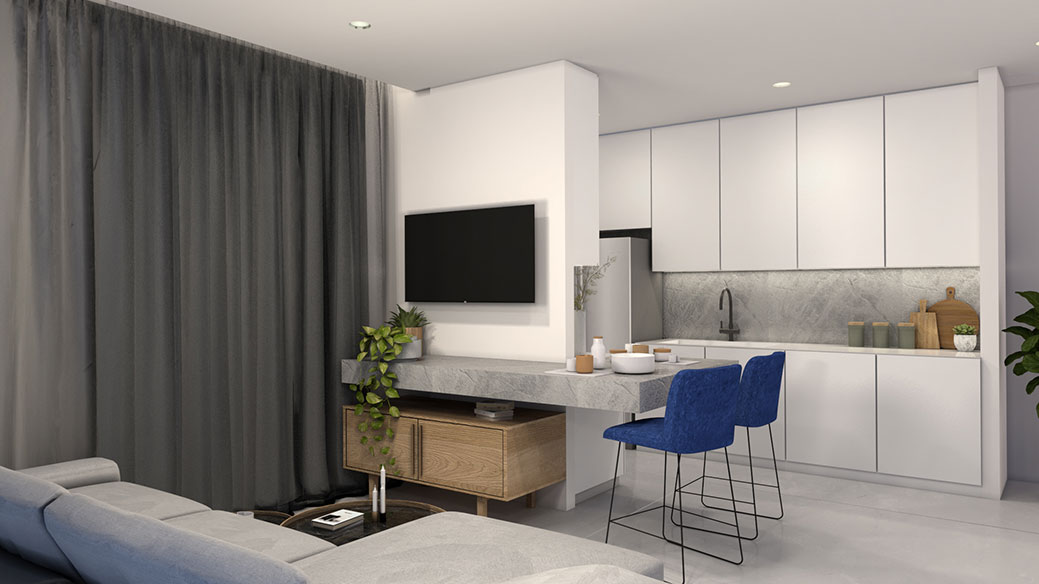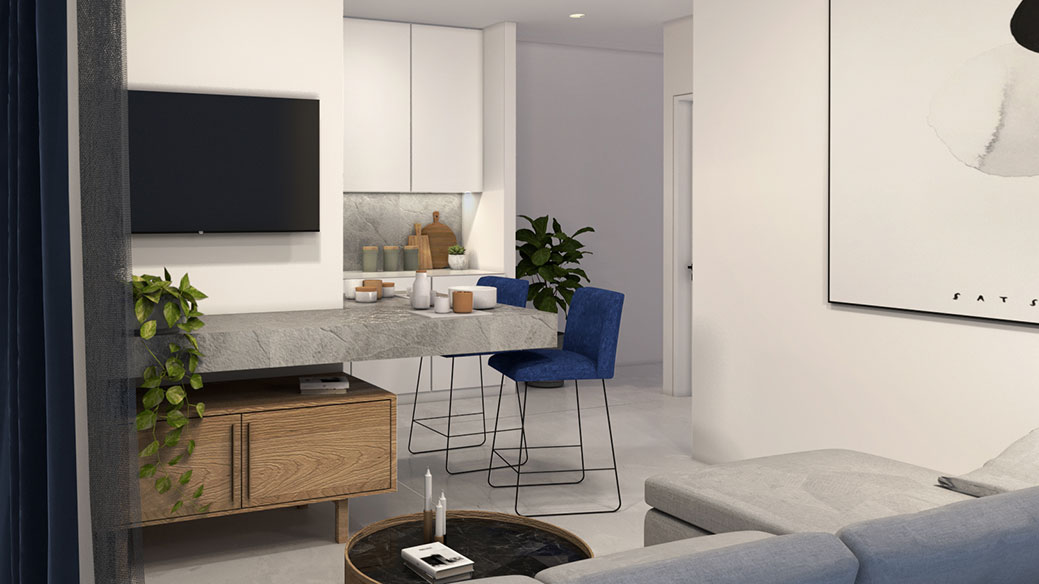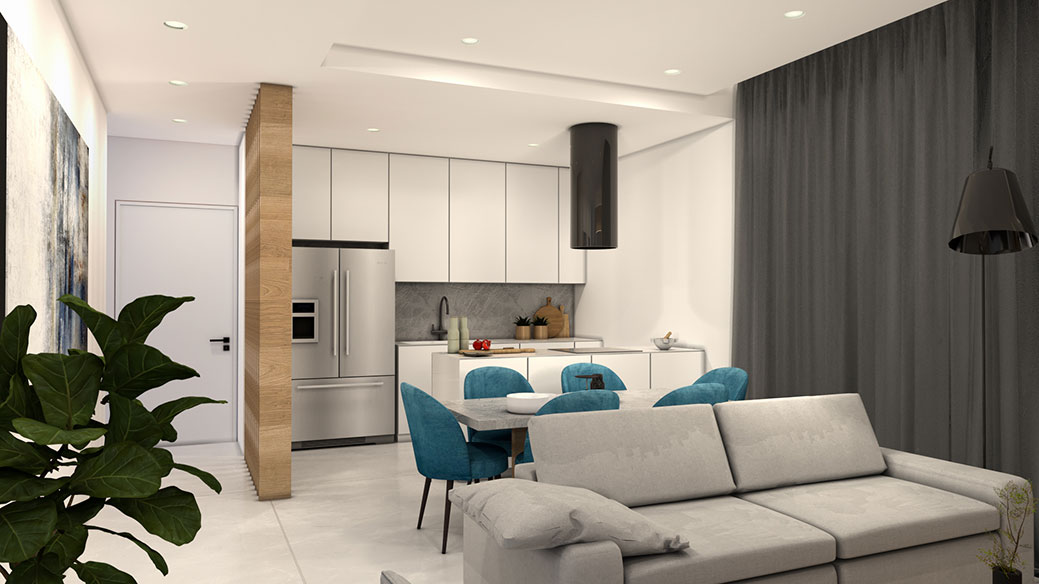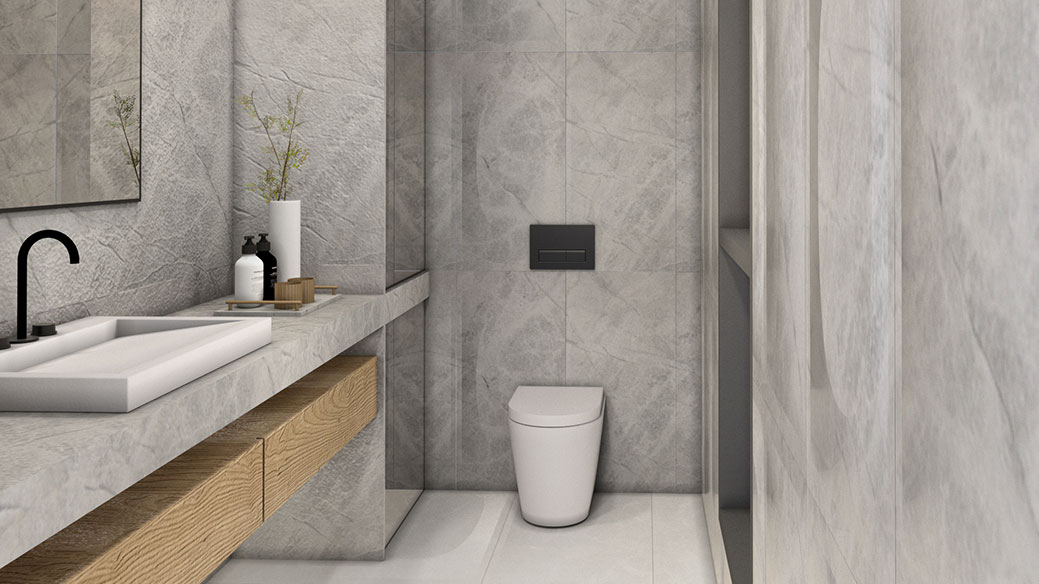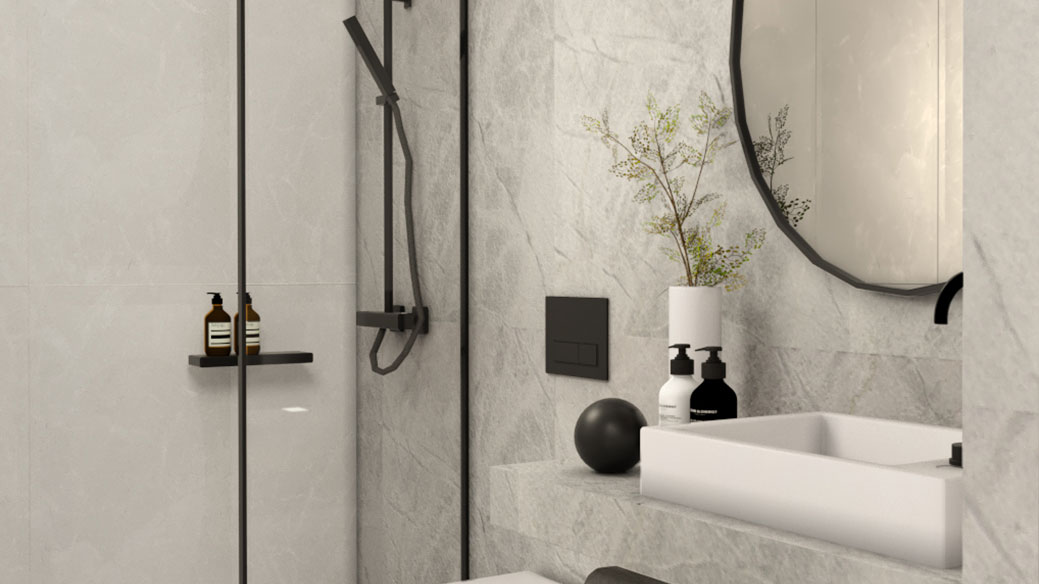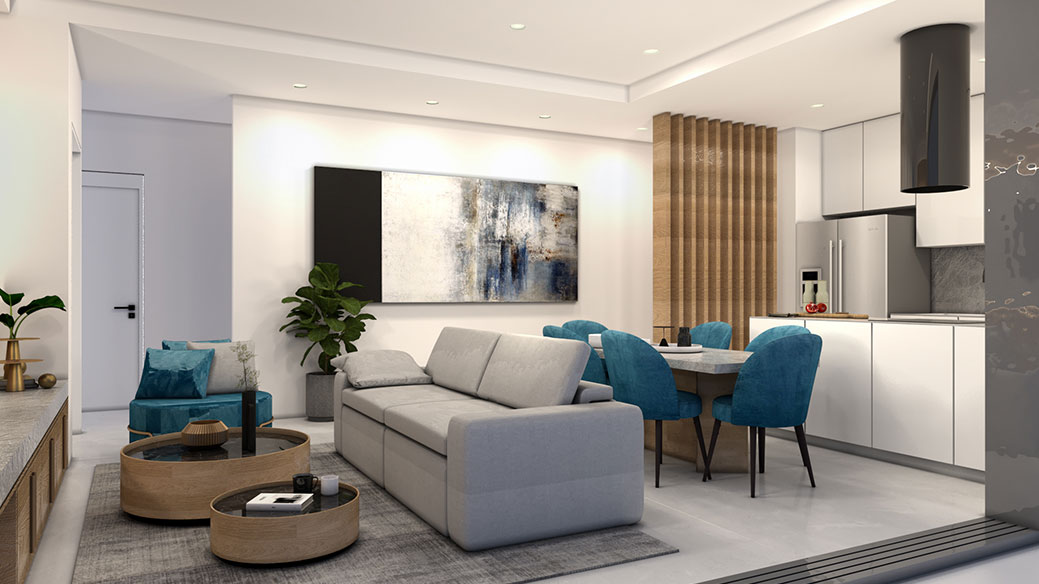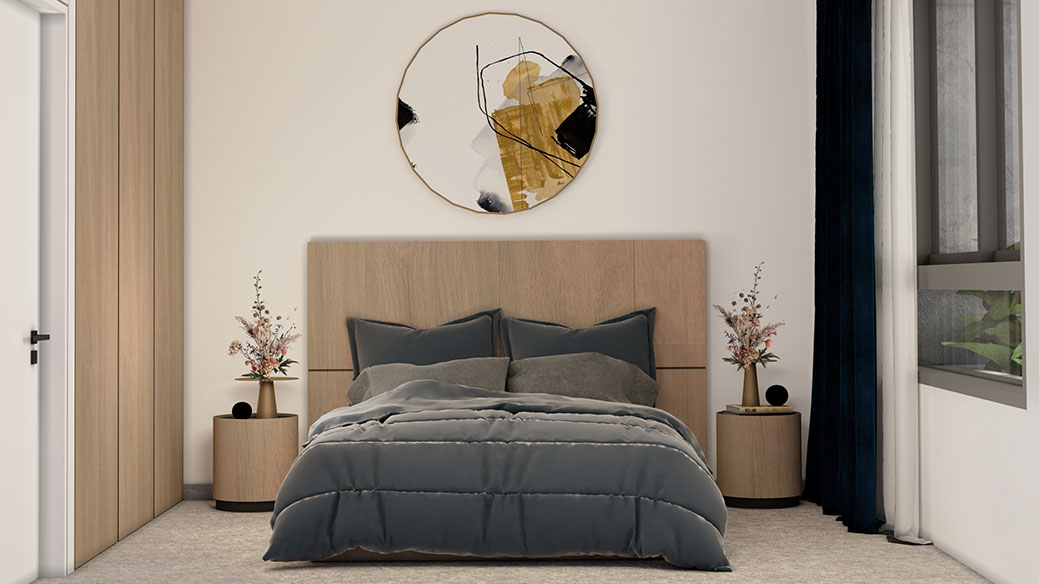 Edge One - Interior of three bedroom apartment
Edge One - Interior of one bedroom apartment
Edge One - Interior of one bedroom apartment
Edge One - Interior of three bedroom apartment
Edge One - Interior of three bedroom apartment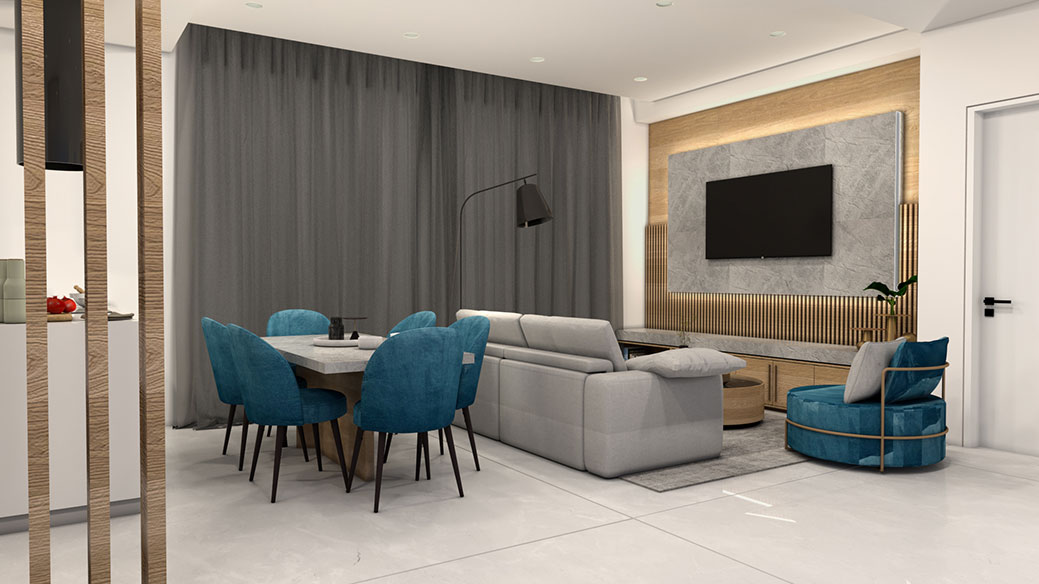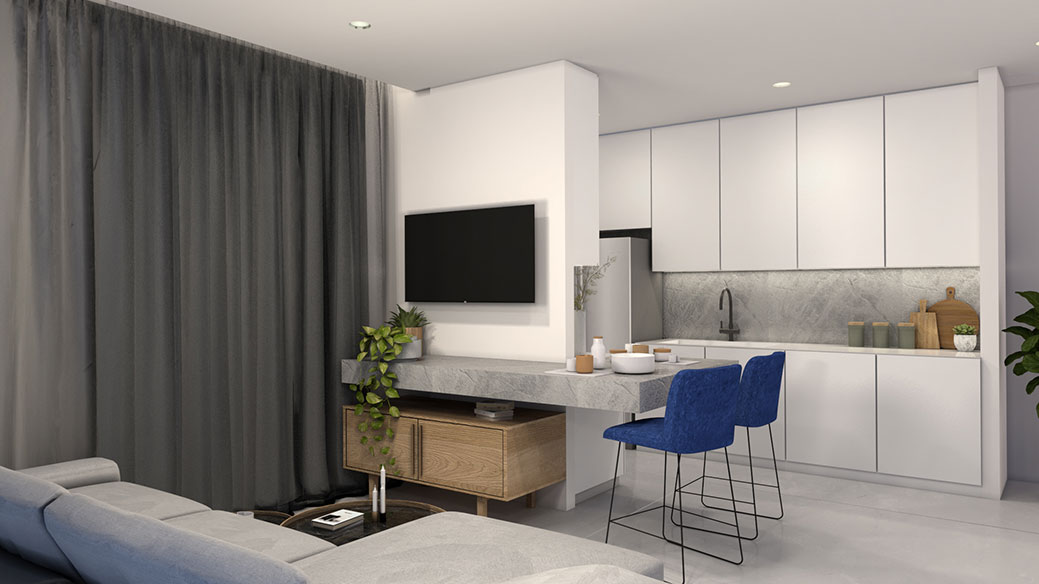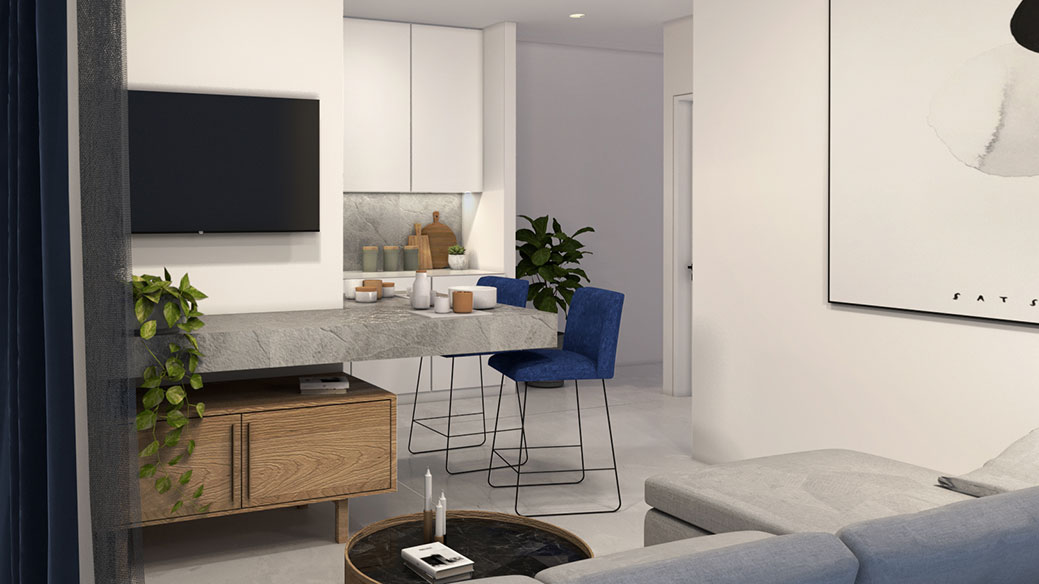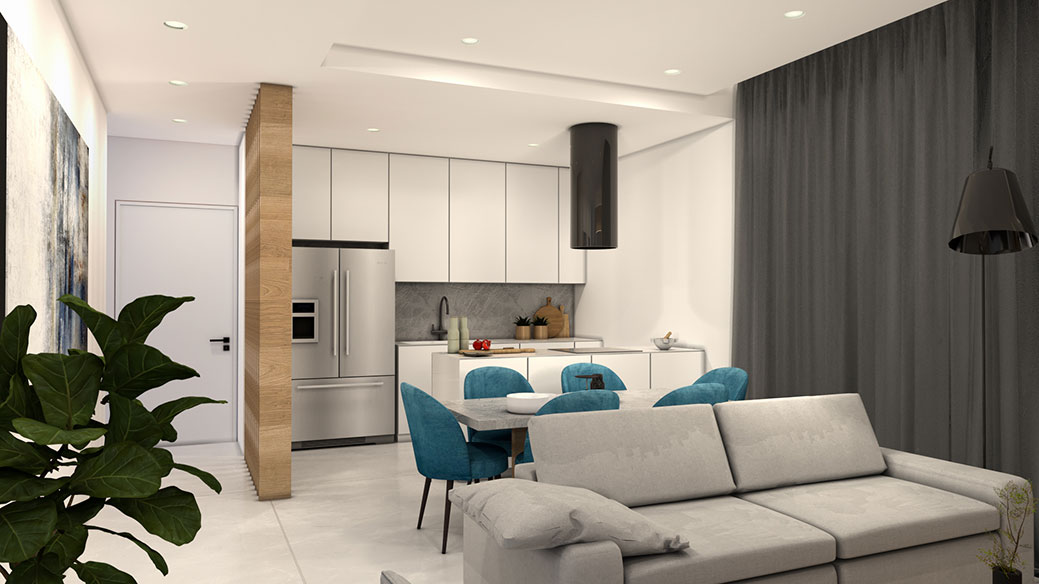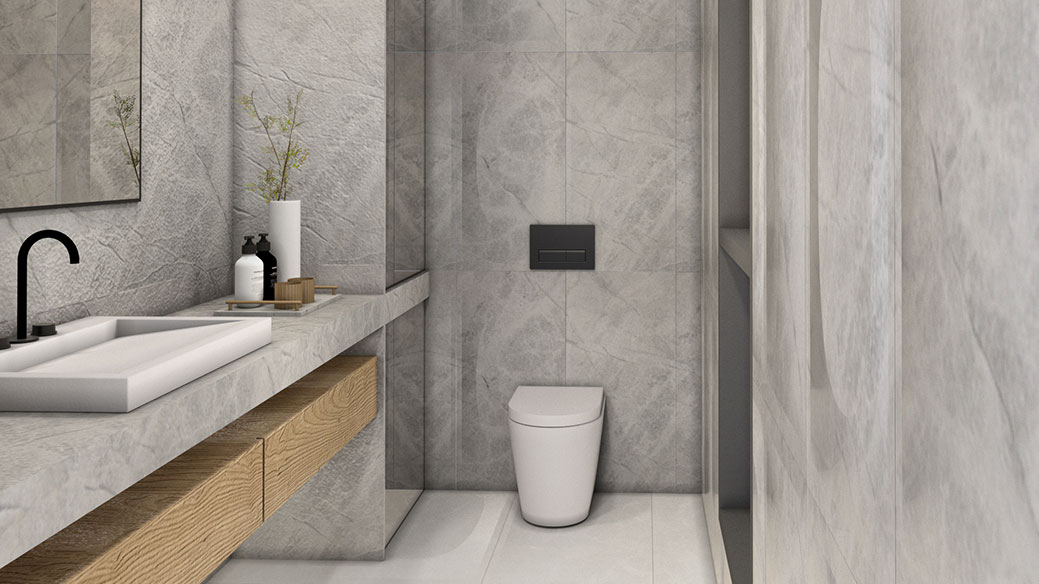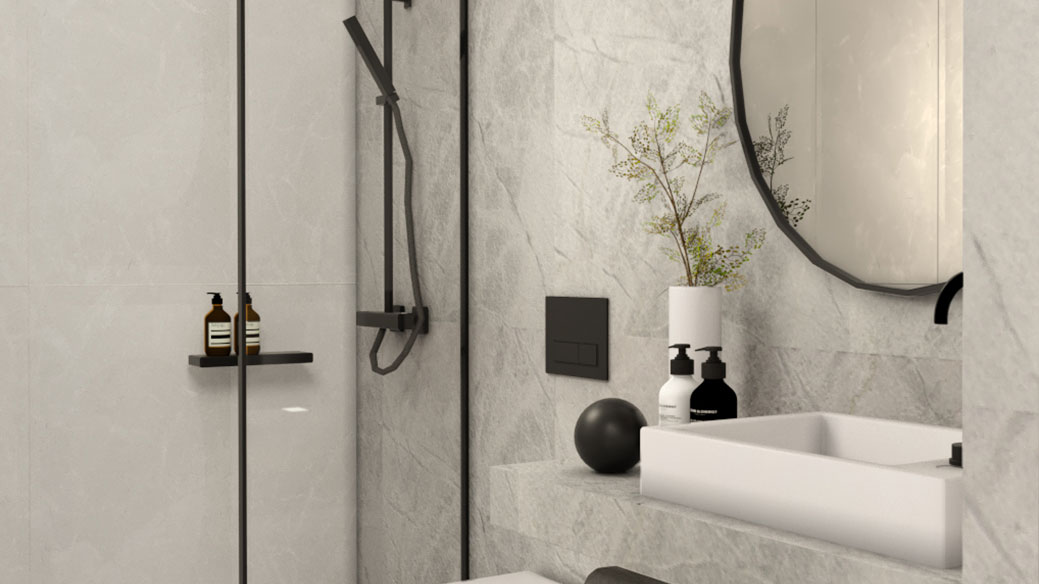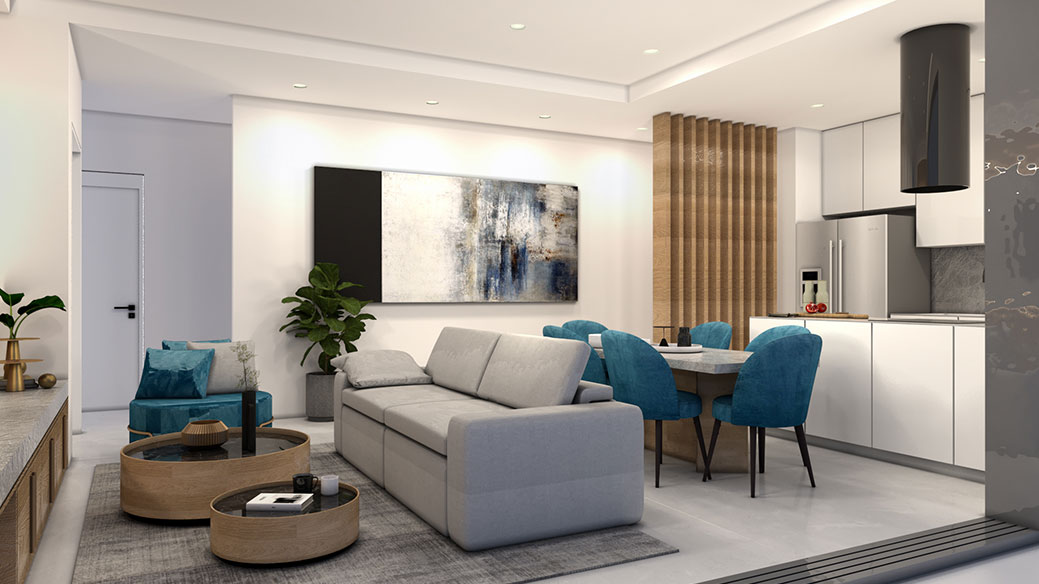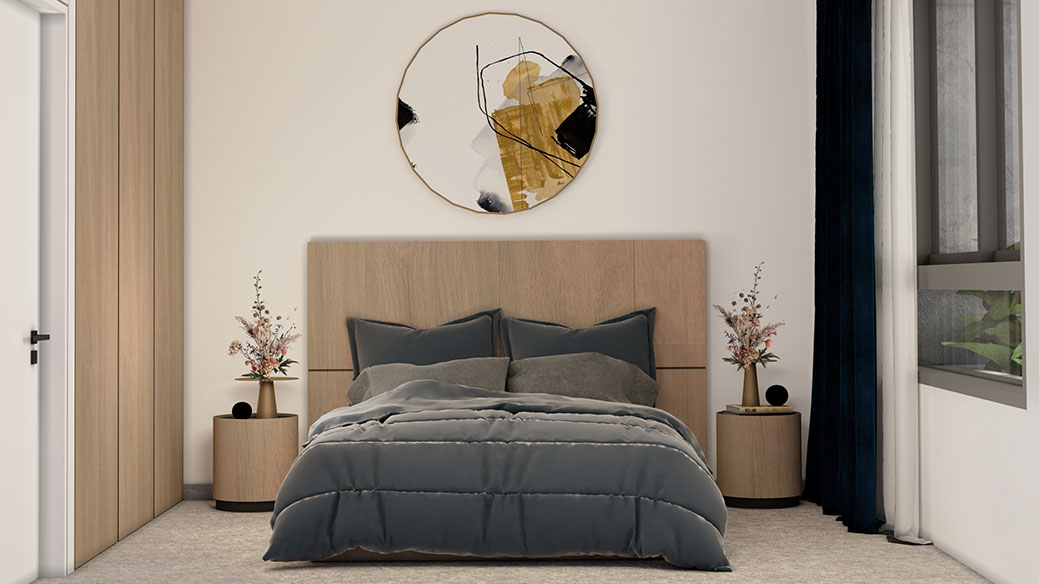 Location:
42 Mystra, 6042, Larnaca, Cyprus
Completion:
2
nd
Quarter 2022
Panoramic views of Park and City
Direct access to the main motorway networks
Amenities in 10-minute walking distance (Cinema, bars and restaurants, bakeries, supermarkets)
50m from public school and Larnaca General Hospital
10-minute drive from Larnaca international Airport
10-minute walking distance from the new Mall of Larnaca
Right Next to a Park
EDGE ONE RESIDENCE is another residential development by EDGE DEVELOPMENT situated on a Quiet Neighbourhood, in a prime location in Larnaca.
EDGE ONE RESIDENCE is a 4-storey residential building that consists of 6 one-bedroom apartments and 5 three-bedroom apartments. The top floor apartments include a roof garden with panoramic views of Larnaca.
All apartments include 1 storage and one covered parking spot on the ground floor.
Apartments also include spacious living and dining areas and floor to ceiling glass balcony doors.
The combination of the architectural design, the quality of the materials used, and the location of this project make it an ideal modern home opportunity.
Building Structure
The main structure is made of reinforced concrete according to the applied building regulations. The structural design follows the European Standards and the seismic code.
Electrical Installation
All according to EAC regulations, as shown on plans. In some areas there will be false ceiling with spot lights and hidden lighting.
Walls and Brickwork
Ceramic hollow thermal bricks are used according to Cyprus' Standards. Walls are internally plastered and painted.
Water Supply
According to the plans with pipe in pipe system and pressure system. Solar panels and water tank is included.
Insulation
Moisture Control:
foundation and all concrete faces in contact with the ground as well as all balconies and roofs will be insulated against moisture
Thermal Insulation: all exposed surfaces will be thermally insulated
Common Areas
Car parking and store rooms as per drawings
Landscaping: Non-paved external areas to be landscaped and planted.
Finishes
External Doors and Windows: double glazed aluminum frames
Internal Doors: wooden door with melamine finish and aluminum framed glass doors Entrance doors will be made of Timber (Irocco or equivalent)
Floors and Walls: Full body ceramic tiles will be installed in all living and kitchen areas. All bedrooms will have laminated parquet flooring or LVT tiles. Ceramic tiles will be placed on all bathrooms and toilets floors and walls. All verandas will have antislip tiles (R11). All sills and thresholds will be marble.
Wardrobes & Kitchen Units: all wardrobes and kitchen cupboards shown on the drawings, will be manufactured from melamine panels with a soft closing mechanism
Sanitary Fittings: top quality sanitary products will be installed
Cooling / Heating
A/C units (hot & cold) in each bedroom, and in all living areas.
Apartment Number
Floor
Bedrooms
Bathrooms
Internal Covered (

m

2)
Covered Verandas (

m

2)
Roof Garden (

m

2)
Storage
Parking Space
Availability
101
1
1
1
54
14
-
1
1
Sold
102
1
1
1
54
13
-
1
1
Sold
103
1
3
3
105
23
-
1
1
Sold
201
2
1
1
54
14
-
1
1
Sold
202
2
1
1
54
13
-
1
1
Sold
203
2
3
3
105
23
-
1
1
Sold
301
1
1
1
54
14
-
1
1
Sold
302
1
1
1
54
13
-
1
1
Sold
303
1
3
3
105
23
-
1
1
Sold
401
4
3
3
108
24
39
1
1
Sold
402
4
3
3
105
19
35
1
1
Sold
Register, to receive a brochure and more information on the Edge One Residence project