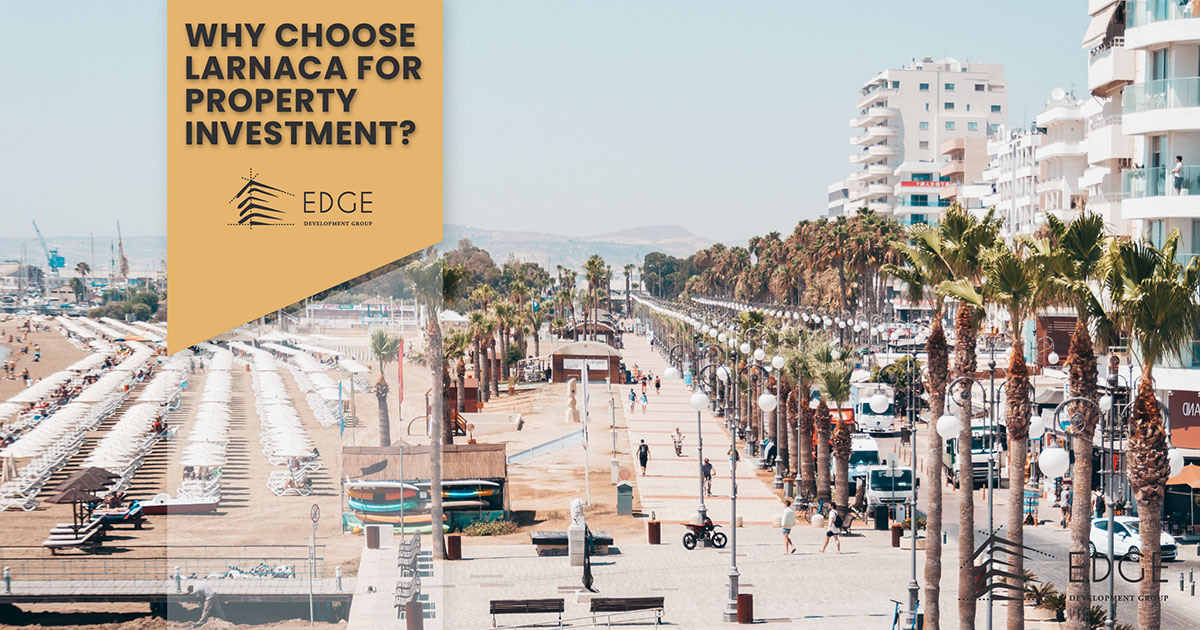 Invest in Larnaca: A Mediterranean City for Exceptional Opportunities
Looking for an exceptional investment opportunity? Look no further than the enchanting city of Larnaca! Located in the Mediterranean Island of Cyprus, Larnaca is an up-and-coming investment center. Here's why it's a smart move:
Strategic Location: Larnaca boasts a prime location at the crossroads of Europe, Asia, and Africa. Its proximity to major markets opens doors to limitless business prospects.
Thriving Economy: With a robust economy and impressive GDP growth, Larnaca offers a stable environment for long-term investment. The city's strategic development initiatives attract global attention.
Tourism Gem: Larnaca's golden beaches, historical sites, and vibrant culture draw tourists year-round. This presents lucrative opportunities in the hospitality and tourism sectors.
Investor-Friendly Policies: Cyprus offers favourable tax regimes, investor protection, and ease of doing business. The government actively supports foreign investment, ensuring a seamless experience.
Infrastructure Marvel: Larnaca's modern infrastructure includes a state-of-the-art international airport, efficient transport networks, and cutting-edge facilities – essential for sustainable growth.
Booming Real Estate: The real estate market in Larnaca is flourishing. High demand for quality properties ensures strong rental yields and capital appreciation.
Educational Hub: Larnaca is home to esteemed universities and research centers, attracting a talented workforce and fostering innovation – ideal conditions for tech and knowledge-based ventures.
Cultural Gem: Rich in history and traditions, Larnaca offers a unique blend of old-world charm and modern living. Investors can tap into the city's cultural offerings for diverse business ideas.
Quality of Life: Invest in more than just business – invest in a superior quality of life. Larnaca's pleasant climate, recreational opportunities, and welcoming community make it a desirable destination.
Growth Potential: Larnaca's ambitious urban development projects promise exponential growth. Investing now means positioning yourself at the forefront of this exciting transformation.
Don't miss the chance to be part of Larnaca's success story. Whether it's real estate, tourism, technology, or any other sector, Larnaca offers a world of opportunities. Invest in Larnaca and watch your investment flourish in this Mediterranean gem. If it sounds like an opportunity, visit our Contact-page to receive a brochure and more information about Edge Development Group.