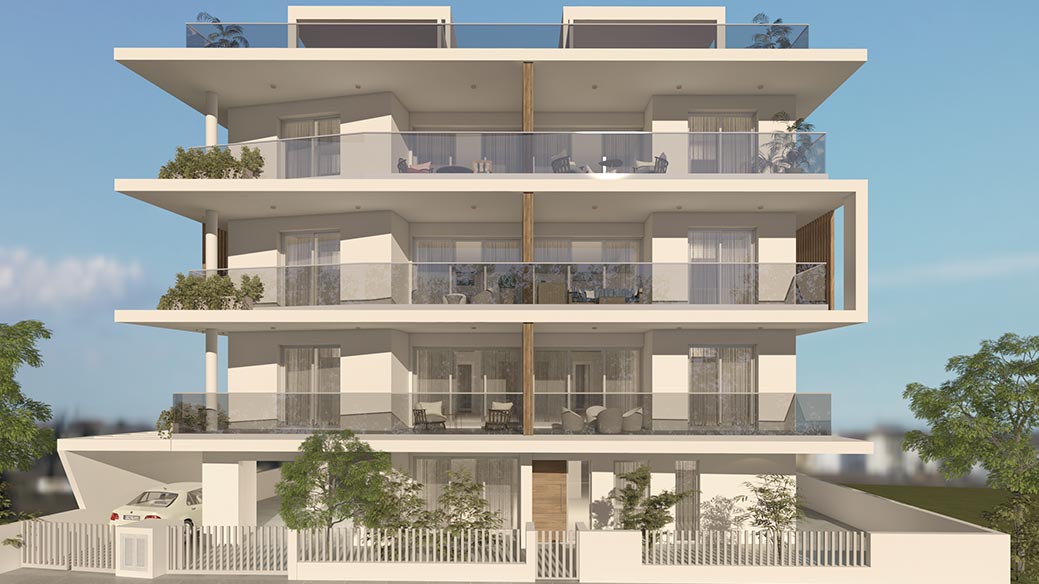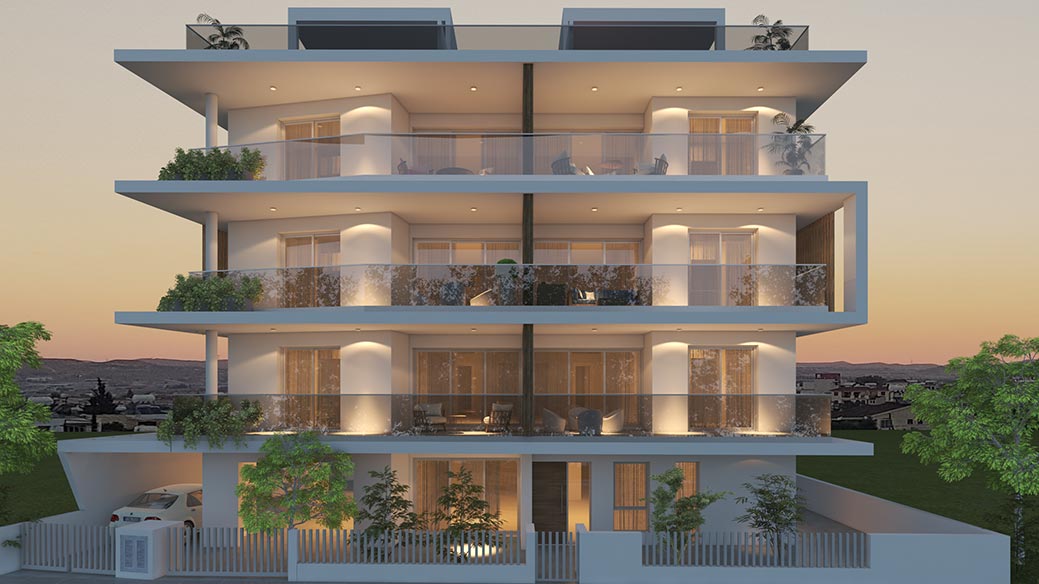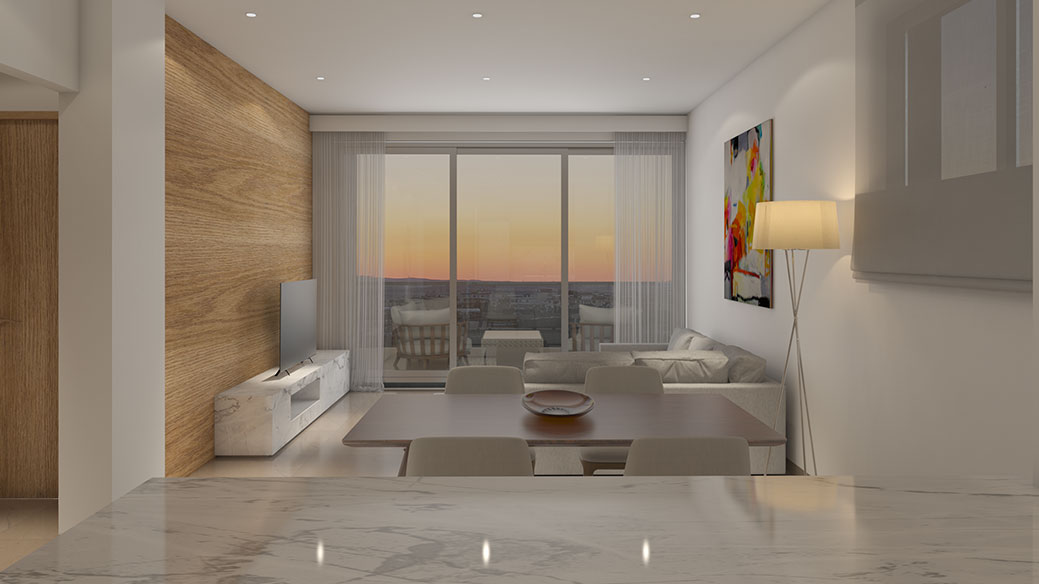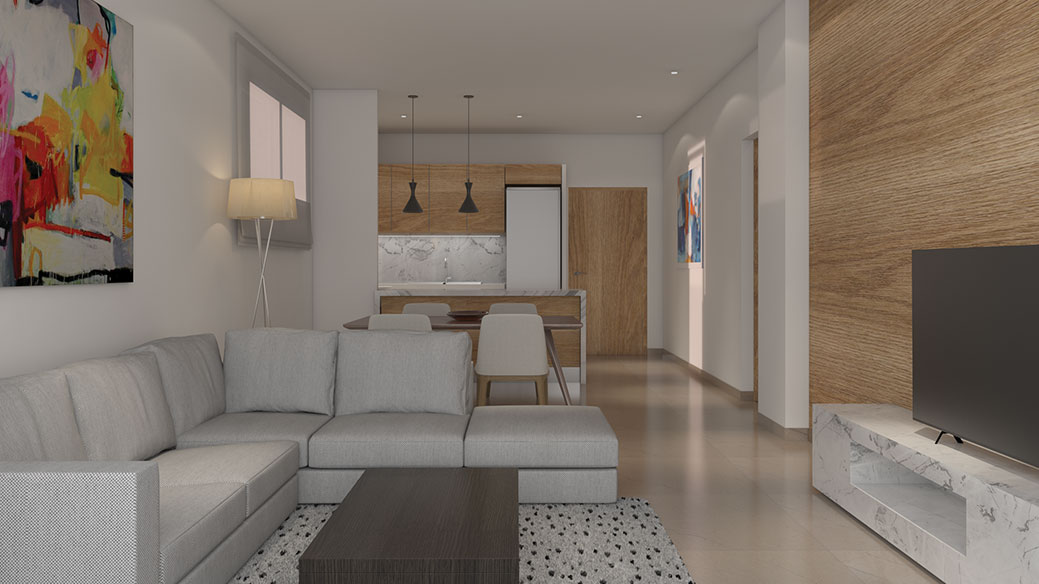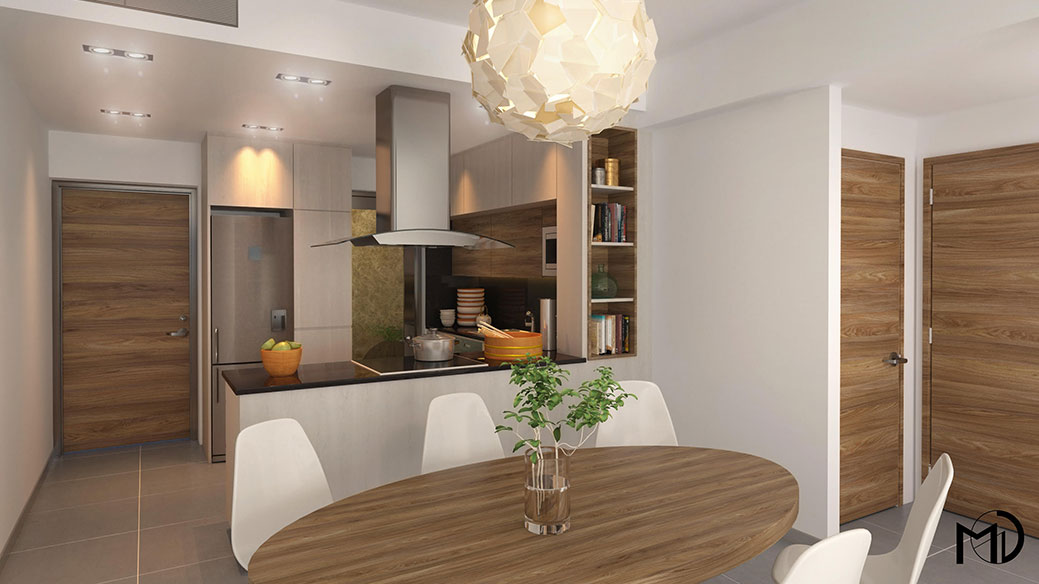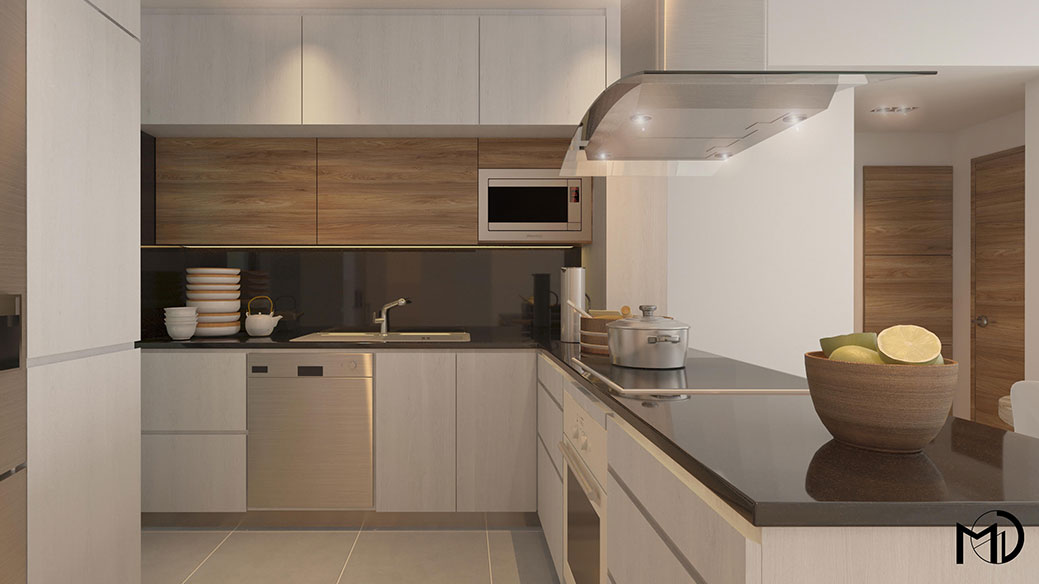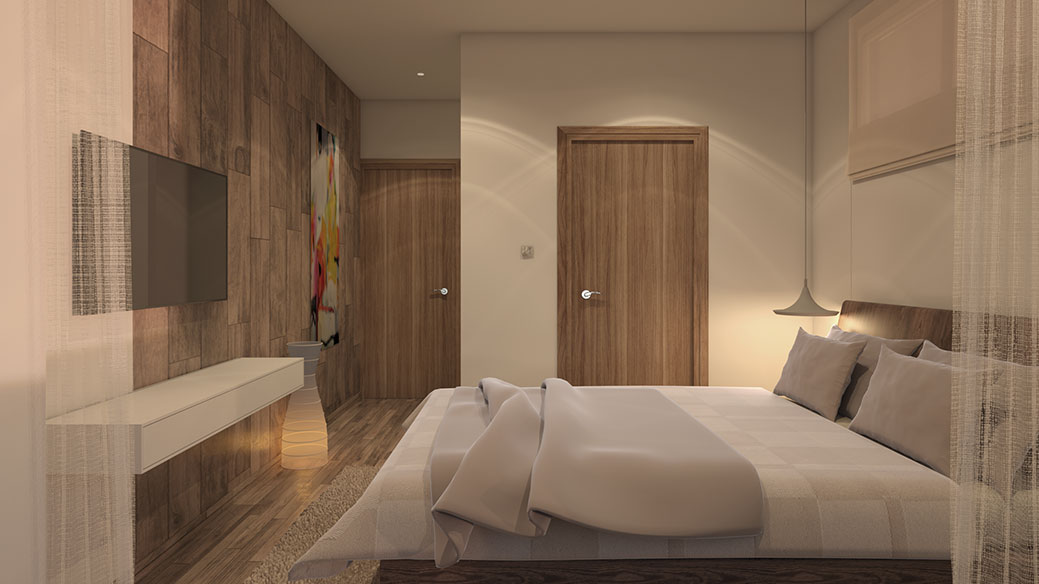 Kamares Heights - Exterior Day
Kamares Heights - Exterior Dusk
Kamares Heights - TV Room
Kamares Heights - Kitchen
Kamares Heights - Kitchen Area
Kamares Heights - Kitchen Closeup
Kamares Heights - Bedroom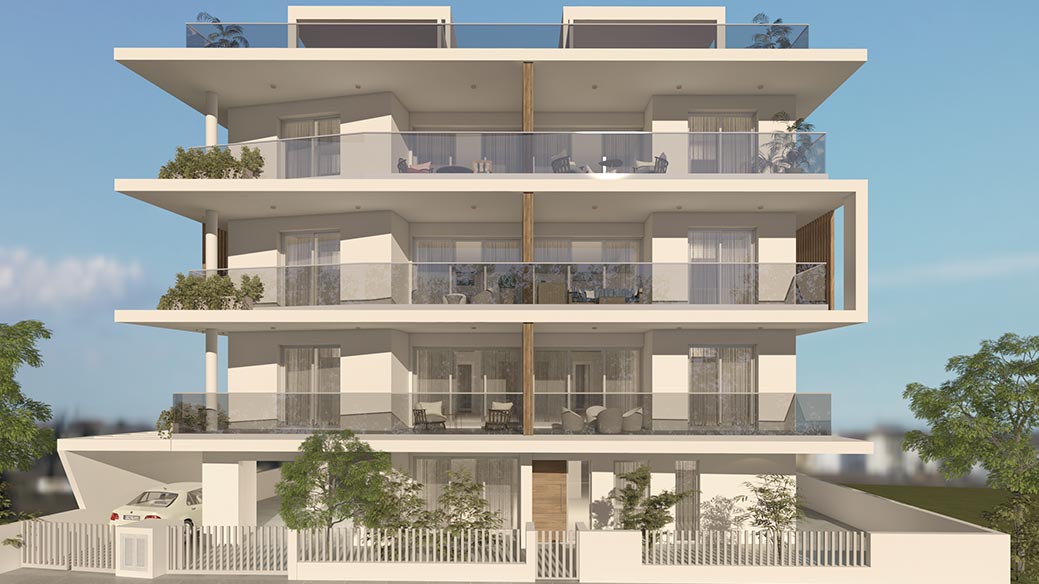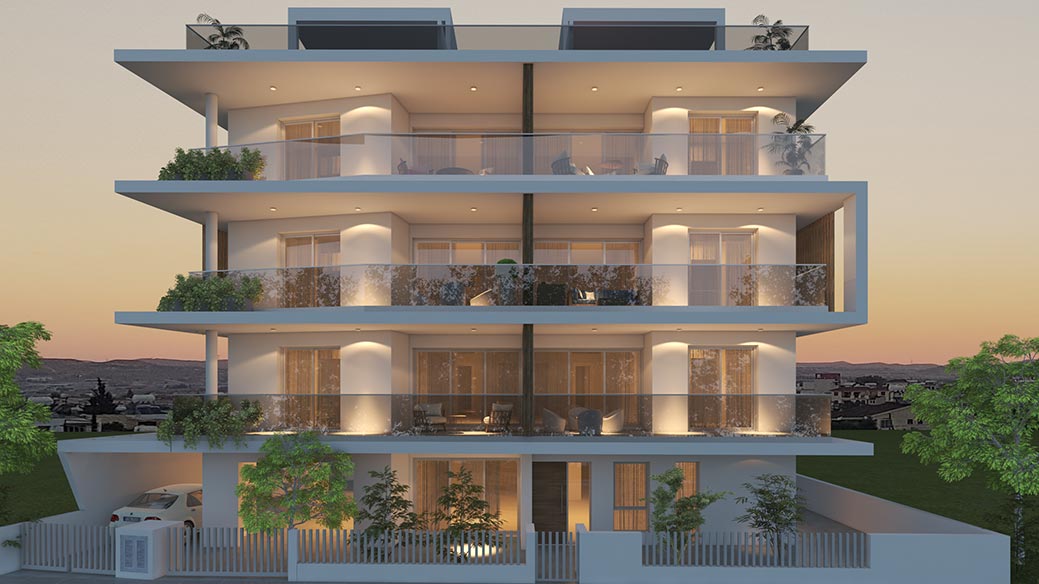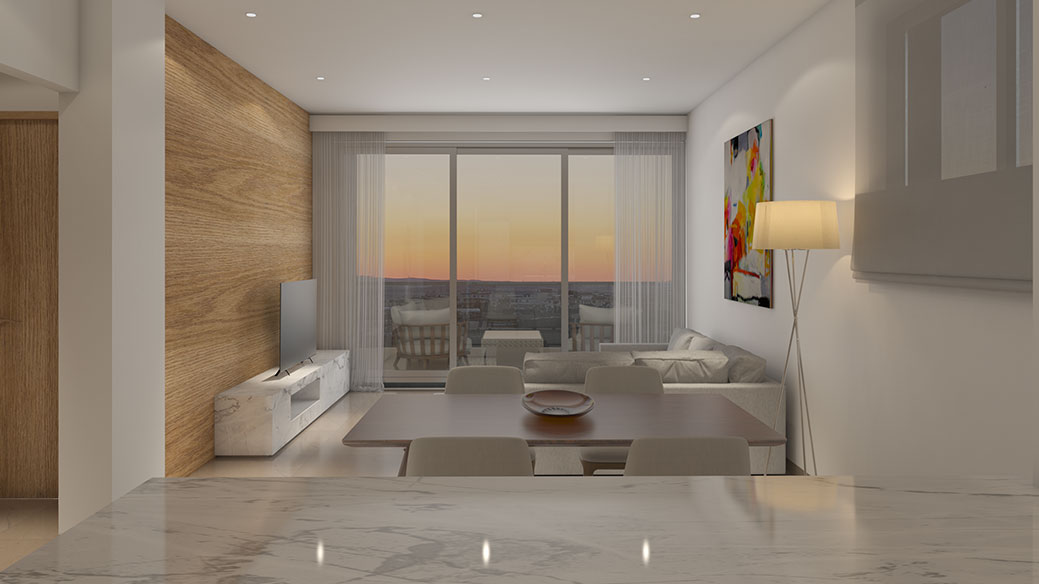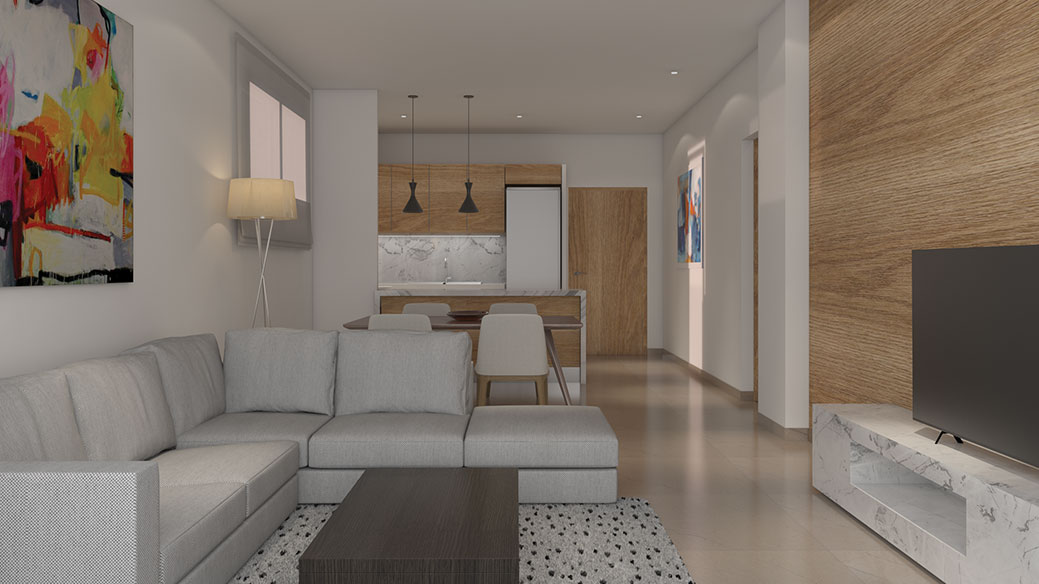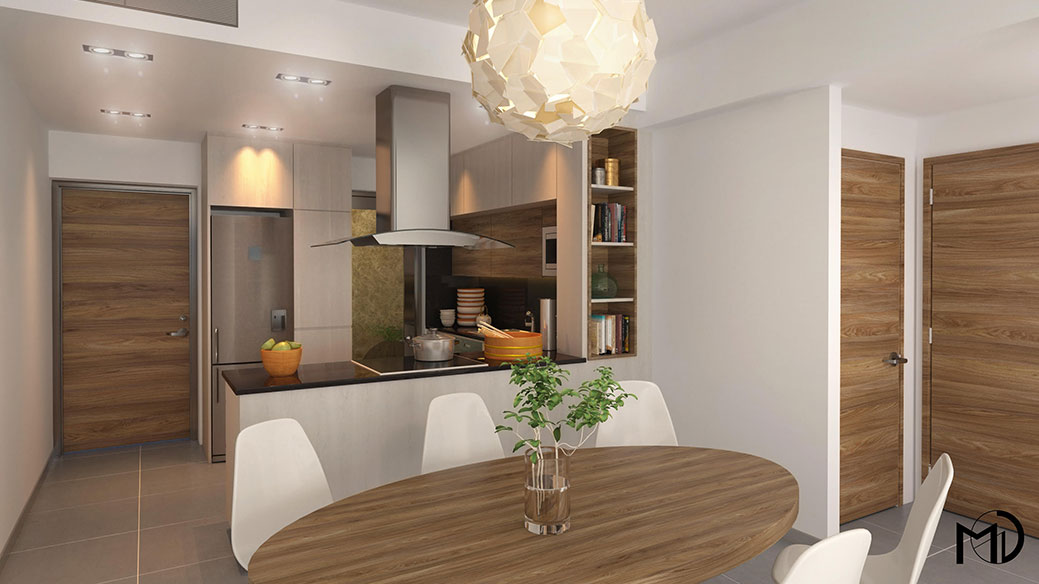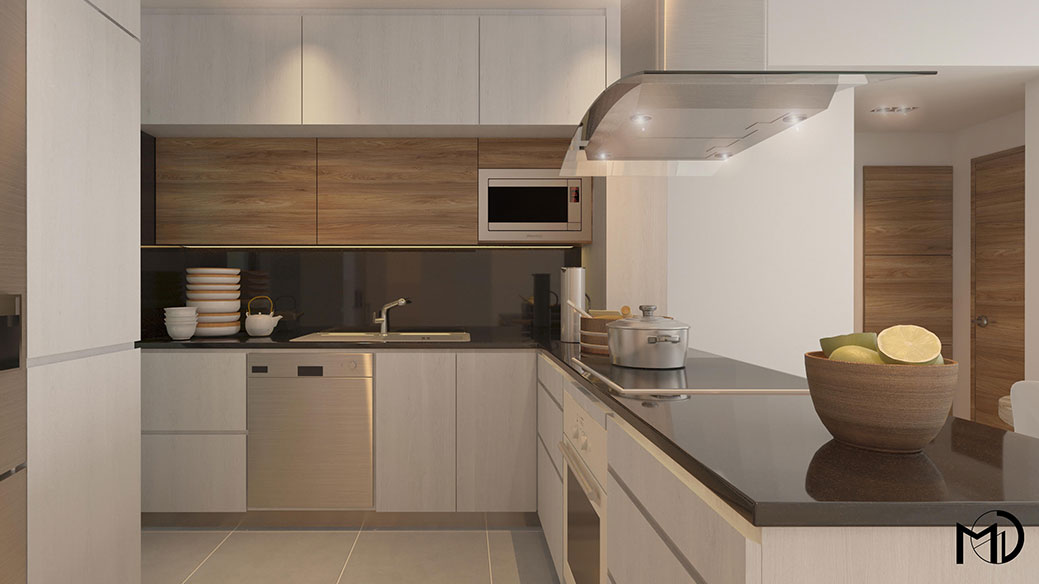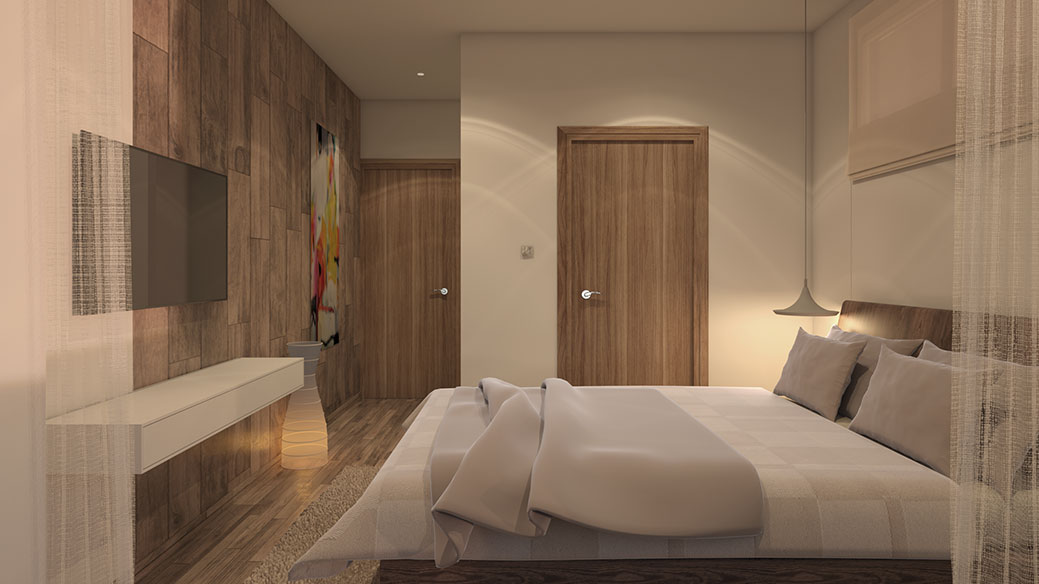 Location:
18 Estiadon, Larnaca, 6000, Cyprus
Completion:
1
st
Quarter of 2022
Panoramic views of Larnaca
Direct access to the main motorway networks
Amenities in 50m walking distance (Cinema, bars and restaurants, bakeries, supermarkets)
1km from schools and Larnaca General Hospital
5 minute drive from Larnaca international Airport
KAMARES HEIGHTS is another residential development by EDGE DEVELOPMENT situated on the hill of Kamares in a prime location in Larnaca with breath-taking views of the Salt Lake at the rear and Larnaca city at the front.
KAMARES HEIGHTS is a 4-storey residential building that consists of 10 two-bedroom apartments and 1 three-bedroom apartment. The 3 apartments on the top floor include roof garden with panoramic views of Larnaca.
All apartments include 1 storage and one parking spot on the ground floor.
The combination of the architectural design, the quality of the materials used, and the location of this project make it an ideal modern home opportunity.
Structure
Reinforced concrete structure. Design in compliance with the anti-earthquake regulations.
Floors
Internal area of apartments and verandas paved with high quality durable granite type. Ceramic tiles.
Walls
All walls will be constructed with high quality perforated clay bricks. External walls will be 300mm thick (high level of thermal insulation) and internal 10mm thick. Partition walls between apartments will be constructed with perforated clay bricks 250 mm thick for high levels of thermal and sound insulation.
Plastering / Paint
Internal surfaces will be plastered with smooth finish and 3 coats of emulsion paint. Externally surfaces will be plastered and painted with 3 coats of emulsion paint (exterior use).
Windows - Doors (external)
All external windows and doors will be aluminium (anodized finish). They will be constructed with high-quality thermal profiles for optimal levels of thermal and sound insulation. The external windows and doors will be fitted with double glazing with high values of thermal and sound insulation as well as low emissivity for energy saving.
Plumbing / Drainage
PVC pipes to be used for drainage. Hot and cold water supply through pipe network according to mechanical installation drawings/ specifications. Water tank complete with solar heating and immersion heater are included. Pressurised system for both hot and cold water will be installed.
Carpentry
Main entrance door (for common entrance and ground floor apartment) will be in plywood panel and high pressure laminate cladding.
Internal apartment doors semi-solid flush doors in high quality 3D melamine finish.
Apartment entrance doors semi-solid flush doors in veneered varnished wood. Quality security lock and spy hole, safety chain lock is included. Fire rated in accordance to fire regulations.
Staircase doors – Flush doors in veneered varnished wood with glass vision panel. Fire resistant in accordance to fire regulations.
Kitchen Filtings: Fitted high and low level cupboards made from melamine panels internally and high quality 3D melamine panels externally. Worktops made from quality high durability synthetic granite. Stainless steel sink with 3 way mixer tap. Electric and plumbing provisions for appliances according to architectural drawings.
Wardrobes: All wardrobes will be made with melamine board internal construction and high quality 3D- melamine externally. They will include hanging rails, shelves and drawers.
Availability: Project Sold
Apartment Number
Floor
Bathrooms
Bedrooms
Internal Area (

m

2)
Covered Verandas (

m

2)
Total Area (

m

2)
Roof Garden (

m

2)
Storage
Praking Space
Availability
1
0
2
3
130
28
158
-
1
1
Sold
2
0
2
2
83
21
104
-
1
1
Sold
101
1
2
2
80
23
103
-
1
1
Sold
102
1
2
2
79
22
101
-
1
1
Sold
103
1
2
2
83
21
104
-
1
1
Sold
201
2
2
2
80
23
103
-
1
1
Sold
202
2
2
2
79
21
100
-
1
1
Sold
203
2
2
2
83
21
104
-
1
1
Sold
301
3
2
2
80
19
99
32
1
1
Sold
302
3
2
2
79
17
96
32
1
1
Sold
303
3
2
2
83
21
104
32
1
1
Sold